Contact Wisteria Flowers & Gifts
Please note that we do not accept orders via this form.
To place an order, please call 585-271-0610.
For all other inquiries: use the contact form below or visit our shop on Culver Road. We'd love to meet you!
View our Rochester floral delivery area.
Contact Us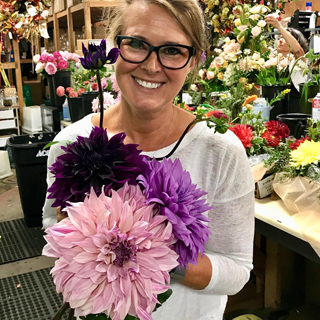 Jennifer Ralph, Owner
Wisteria Flowers and Gifts
Location
360 Culver Road
Rochester, New York 14607
585-271-0610
Show on map
Business Hours
Monday – Friday:  9am – 6pm
Saturday:  9am – 3pm
REVIEWS
We'd love to hear about your experience with Wisteria! Please use the links below to leave a review.